LONDON, (The Southern African Times) – When the Forum on China-Africa Cooperation (FOCAC) summit is held in Dakar, Senegal later this year, East Africa will be hoping Beijing will help revive the dream of building a modern regional railway.
China has cumulatively committed US$120 billion in the past two FOCAC meetings, but analysts said China might not be as generous as in past events, meaning the project may once again miss out on Chinese funding.
In 2014, Kenya, Uganda, Rwanda and South Sudan agreed to build a standard gauge railway line from the coastal city of Mombasa to Malaba – the western border town with Uganda – to Kampala, the capital of Uganda. The Ugandan railway was then to link neighbouring countries of Rwanda, South Sudan and the mineral-rich Democratic Republic of Congo.
Export-Import Bank of China (China Eximbank) initially agreed to fund the mega project as part of the Belt and Road Initiative, but it has since become more cautious in funding construction of the railway.
China Eximbank funded the first leg of the standard gauge railway from the port of Mombasa to the capital Nairobi for US$3.2 billion and an extension to Central Rift Valley in Naivasha for US$1.5 billion. Then the project stalled. The next stage of the railway, to Kisumu and on to the Malaba border crossing with Uganda, is now on hold.
The bank asked Kenya to redo a feasibility study to prove its commercial viability before it extended financing. That was in 2018 during the FOCAC meeting in Beijing.
Likewise, Uganda is yet to secure funding from the same bank for its part of the project, forcing the two countries to start rehabilitating their metre-gauge tracks, built at the turn of the 20th century.
For the past two decades, Chinese policy banks – China Eximbank and China Development Bank – have poured billions of dollars into Africa's infrastructure. But that lending is shifting.
Observers said East Africa was likely to see smaller and more bankable projects and equity investments by China, perhaps through public private partnerships in areas like power production and tollways. Covid-19 may have also accelerated this trend as many African countries have fallen into debt crises. Beijing is also likely to focus more on providing grants rather than loans to nations already mired in debt distress.
Benjamin Barton, an assistant professor at the University of Nottingham's Malaysia campus, said that there seemed to be a trend of pulling out investment from the continent and channelling it closer to home, such as in Southeast Asia.
He said that the forecasts for profit-making from large-scale projects in Africa had started to weigh more heavily on the decision-making and risk-taking regarding project financing, especially now with the economic and financial complications triggered by the pandemic.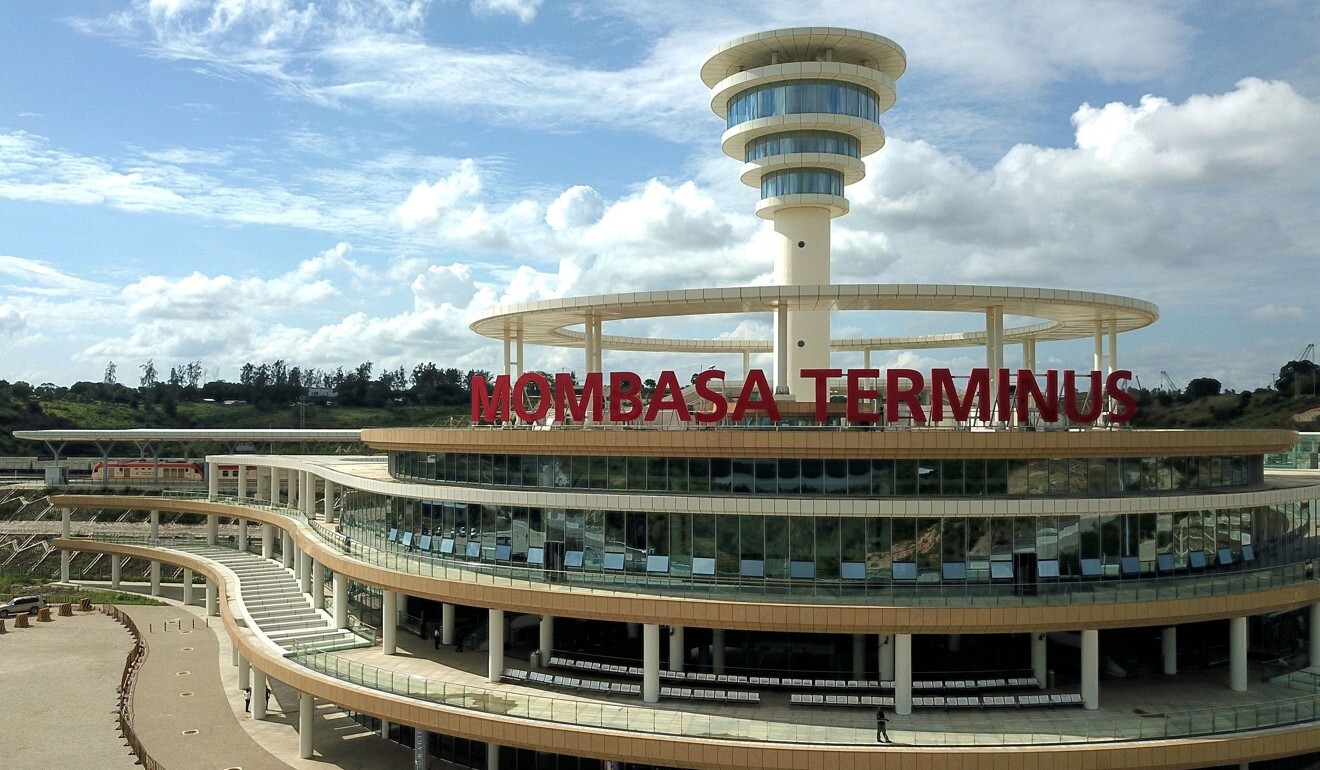 "These policy banks have forged their reputation in parts of the world such as Sub-Saharan Africa by wanting to take the financial risk others were not willing to take," Barton said. "It could be that the appetite for risk is weakening as these policy banks learn the lessons that their previous financing model was perhaps too liberal in scope.
"Going forward, I would still expect Eximbank and [China Development Bank] to be at the forefront of financing for large-scale projects on the continent but with the caveat of displaying a greater degree of caution, especially towards projects which may be sold as more political than financial in nature."
Padraig Carmody, a professor at Trinity College Dublin, said countries along the route of the Belt and Road Initiative had an average "junk" credit rating, meaning that lending to many of these countries was always going to be risky.
"While some projects have performed well, many have not and this has resulted in domestic and international controversies about these banks' lending practices and so-called debt-trap diplomacy," Carmody said.
Given the underperformance of many projects, and associated risks and geopolitical backlash, overseas lending from these banks had been curtailed dramatically in recent years, he said. The Kenya railway project has been criticised as a white elephant.
"Some lending will continue as these banks are too important to the Belt and Road Initiative for it to stop completely but … it is likely to refocus on smaller, more bankable projects such as renewable and distributed energy systems and perhaps digital infrastructure that will not have the same risks attached to them," Carmody said.
In 2019, Chinese lending to African countries fell to US$7 billion from a peak of US$28.3 billion in 2016, according to the China Africa Research Initiative at Johns Hopkins University.
Carmody said Africa had become less important in economic terms to China in recent years, including being a source of oil imports.
However, Carmody said, "the continent has arguably risen in geopolitical importance as trade, security and other tensions rise with some Western powers. This suggests a greater role for aid in the relationship going forward in order to cement influence, support, and geopolitical alliances on the continent."
Barton said that he would be surprised to see a FOCAC meeting where no to little financial engagements were made.
"Usually big numbers are floated around but when looking into the specifics of these numbers, it's not always clear if the proposed contributions are new or whether the figures consist of promises of new financing or existing financing recycled from previous pledges," Barton said.
"[But] I doubt the figure this time around will be US$60 billion as it was in 2020," he said.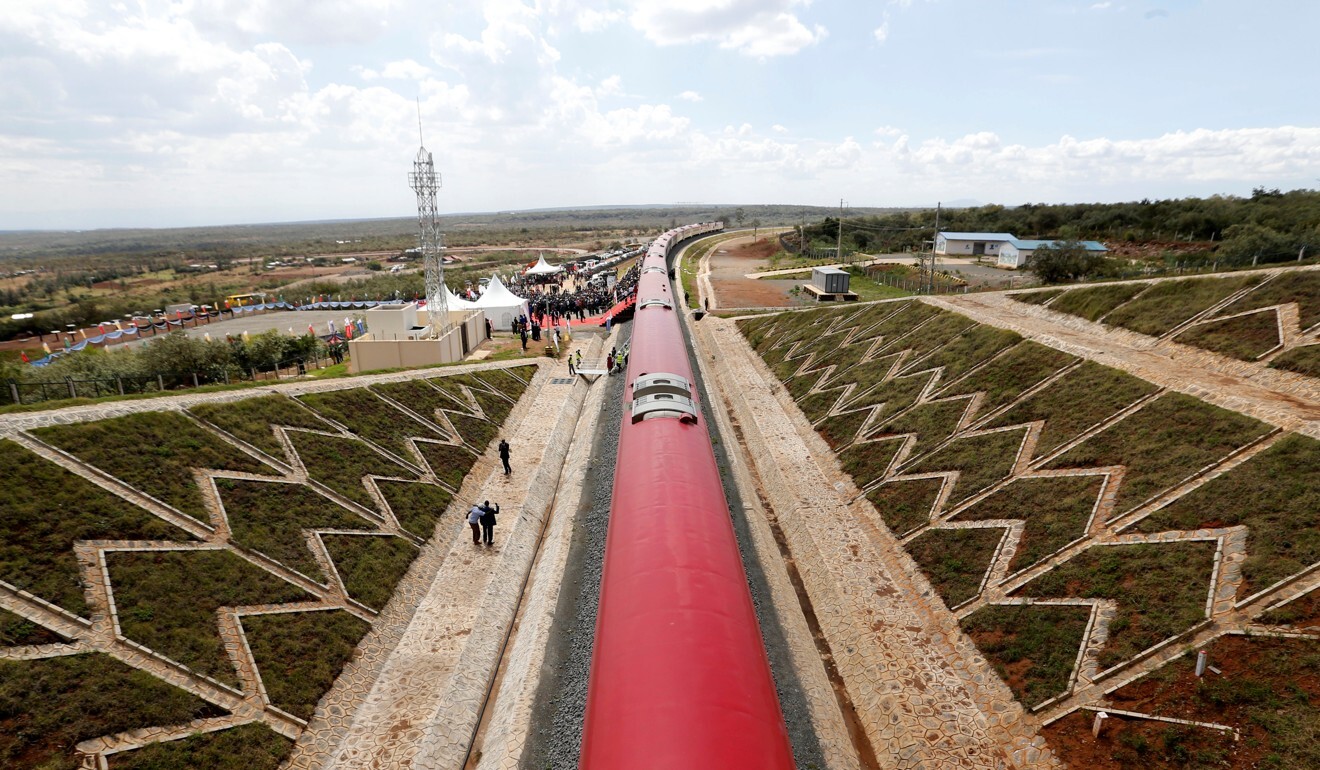 Yun Sun, director of the China programme at the Stimson ­Centre in Washington, said Chinese policy banks had been more cautious in Africa, but as policy banks, they were still to support the government policy agenda.
"We have seen more strict decision-making process in the funding decisions, but the most important projects will still get the funding needed," Sun said.
Sun said that because of Covid-19 and the financial hardships the region suffered, there was more need for Chinese funding.
"We will have to see how much China is willing to commit this time around. I would not be surprised if it is lower than the last time around," Sun said. However, "if China really wishes to strengthen its image as the responsible great power leader, I think it might even enhance its funding".
Wu Peng, director general of the Chinese foreign ministry's department of African affairs, said in an interview with the China Africa Project that "due to the Covid-19 global economic recession, the investment and financial support for large-scale infrastructure projects in Africa have become more cautious from both sides: the Chinese and African sides".
"This is understandable, but we are trying to find a new way to navigate … we encourage Chinese companies to join the government efforts in this regard," Wu said.
For example, "adopt models such as build-operate-transfer or private participation in infrastructure projects considered to reduce project size, to make it more economically feasible".